From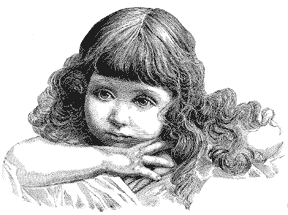 INTIMACY
by Nuria Amat

translated by Peter Bush

My first-floor room in the house where we lived in Pedralbes looked over a wrought-iron gate to a street that still bore the surname of a grandmother of mine whose father founded and published a well-known Spanish encyclopedia. It was a privileged view. From my window one could see the street and the few yet fascinating things which took place in my deserted street, and I watched out for anything that might happen, often did happen, in the building opposite, a mental asylum or hospice for invalids from well-off families, who were not for that reason any less visited by madness and melancholy.
My bedroom was certainly the coldest in the house, a red-brick building with sloping slate roofs, erected on express instructions from my parents on the plot which used to be the vegetable garden servicing the large neo-classical house of my maternal grandparents. An orphan in her turn, my mother never managed to live with my father in this new house which, so they said, was the dream she most cherished after the three of us, her tiny, bereft children. The window to my room faced north, unlike my brothers' or father's sunlit rooms or the children's playroom which overlooked stone balustrades and garden terraces. I didn't, then, seem to need the sun, though I did consider it vital every morning to hear the different noises from the street, from the gate on to the street , from everything appearing and disappearing unaware of a child's eyes, mine, capturing them in the living notebook of her existence.
My whole world formed part of the small quadrilateral that was my window. To begin with, the silence which reigned over the street during the early hours of Sunday morning.
Sunday mornings were special. First, the gates metallic squeak wouldn't be heard till late when the boy from the Foix cakeshop in Sarri pushed the bell and brought us our breakfast croissants. This bell, so different from the annoying weekday ring of my alarm-clock, reminded me it was Sunday and of everything the day represented for me, generally, pleasant, comforting things like, for example, luxuriating in bed for minutes on end, seemingly stretching out hour after hour. The whole family preferred to sleep in. In a house without a mother children never sleep or are never in a hurry to get up. During that eternity in bed I playfully conjured up a different, illusory reality. And I gorged myself upon it. However, there was the boy from Casa Foix in a blue and white striped apron and the predictable padded cap that allowed him to walk around the Sarri and Pedralbes district carrying an enormous tray of cakes on his head. I remember he was a deaf-mute and that Carmen, Antonia or the latest in the line of maids crossing our childhood, never made conversation with him. As he couldn't speak, they never deigned to give him the time of day. One also heard the occasional peal of bells from the monastery in Pedralbes. Mass for the nuns, perhaps. Our mass would be rung later, when we were washed, dressed and ready to set off to church. Before that the race was on to get the most mouthwatering croissant. We three children had distinct preferences as regards the colour and size of our croissant. The first to make it down to the dining-room exercised their right of choice. Didn't wait for the others. Breakfasted and ran up to their bedroom and enjoyed an even more langorous stay under the sheets or, as I finally surmised, indulged a vague idea of finding mother or, at worst, hid under the pillow from the impossibility of ever seeing her. My father did his utmost to replace her. Not so much for the sake of my brothers, because they were boys, but for me, the one who, to tell the truth, expressed her need more openly than her two brothers ever could.
On many Sunday mornings, and this was my punishment for staying in bed longer than I ought, father came clad in his pyjamas to show me his affection or to seek out mine, however one read it, and he slipped into my bed and embraced me and touched me too intensely, too lingeringly. Which I didn't like. As a child I was quite affectionate towards my father, and only towards him, and on many a sleepless night I sought refuge in his bed, lay next to him till I fell asleep. This nighttime precaution, to my mind, was something very different from my father's morning visitations. If I found sleeping in his bed at night a logical, even necessary move in the tempering of my restlessness, my morning dozes lying next to him in the clean, translucent space of my room felt disturbing and highly embarrassing. I loved my father with all the love a young girl can show a forlorn adult, and on Sunday mornings I tried hard not to be brusque and to rehearse a hesitant passivity, a tender, awkward sulkiness very characteristic of my adult self. I was convinced on those dangerous Sunday mornings that my father kissed me unusually, with the honeyed punctiliousness of couples in love. As I loved my father more than anything else and felt, besides, immense sympathy for his sadness as a widower, I learned to deflect that torture quite skillfully. Nor could it last too long. The time for mass was a hallowed moment which was always imminent. I had to stir my brothers and run downstairs and get into the car when it was decided we would go to ten o'clock mass in the church in Sarri, or else would start walking athletically when, for reasons best known to my father, he decided to go to eleven o'clock mass at the monastery in Pedralbes. In that case I walked at his side as he held on tight to my arm. My two brothers weaved around us running after whatever wooded or urban distractions came their way.
At the time, the monastery of Pedralbes, the surrounding square and stone steps, was a corner of Barcelona sufficiently unvisited to preserve its sculptured magic. As such it framed my childhood. We played there almost everyday. Rode our bikes. Picnicked. Improvised wars. Went on excursions to the mountain of Saint Peter the Martyr which skirted the monastery. We even took the Clarissa nuns whites washed at home so they could painstakingly iron them, and return them to us through the appointed black hole, wrapped in tissue paper. My father, who was possessed by an extraordinary intellectual curiosity, used to remind us of the history framing our walk, and whenever he mentioned the spectacular, privileged environment we thought of as home, one way or another he emphasised how we'd come to live there by accident, how it was a temporary condition, not properly ours, as if we were excluded from that privileged class to which, despite his denials, we did, in fact, belong.
Your mother inherited this house, and if we live here, it's only because your grandfather's will made it possible, he told us. I've never been in an economic position to allow me to build and maintain such a house on my own, so who knows what the future may hold in store.
These were some of my father's character-forming explanations.
As a girl I wholeheartedly believed everything my father told me. I always thought, as he reiterated time and again, that we lived in circumstances not appropriate for people like ourselves and which I shouldn't aspire to in later years. To live in a house with a garden and a swimming-pool already endowed me with an element of abnormality in the eyes of the other girls I met at convent school. I had already experienced enough of that through the anomaly of my orphaned state without the Pedralbes mansion, the island setting us apart, adding to this silent grief.
My father so insisted we understood the scant value of material things like the enchanted setting to our lives that now I must struggle to realise it has been the place I have preferred , perhaps uniquely so, in the course of a limited life.